Inspiration
On the heels of Thanksgiving, I figured another pumpkin recipe would be right on time. Having enjoyed the simplicity of the pumpkin potato soup that I made last week to help support the victims of hurricane Sandy as part of the Food Bloggers Support for Sandy event, I decided to create an even simpler pumpkin dessert recipe. All you need for these beautiful autumn treats is a whisk, some cookie sheets, and a working oven.
This quick and easy pumpkin dessert is a healthy, yummy, seasonal modification of a classic brown edge wafer recipe handed down to me from my mother. The pumpkin in these thin and light buttery cookies add a very slight orange tint and a mild pumpkin flavor, both noticeable to those looking for it but, luckily, not noticeable to the palate or eye of my soon-to-be 4-year old, who is not a huge fan of expanding his horizons (a.k.a. change or squash in his cookies).
After learning of my daughter's multiple food allergies, brown edge wafers were the first allergy friendly dessert I made for my family. (That was before I learned of my daughter's then egg allergy.) Thankfully, since then, we have been able to eliminate egg and many other foods from Baby Girl's forbidden list. So although these pumpkin brown edge wafers are allergen free, I understand (if you have fewer dietary restrictions) you may not have certain ingredients on hand. As I said, this recipe is meant to be simple – made using items likely already in your cupboard or fridge – so, I have included a few substitutions for those with less restricted diets.
And you won't feel bad about watching your little ones finish off the last cookie crumbs (or even finishing them off yourself) because despite their rich buttery flavor, these brown edge pumpkin wafers  have little fat and no refined sugars!
FREE Ingredients
dairy free, soy free buttery spread, for greasing (like Earth Balance)
¼ cup canola oil
¼ cup pumpkin puree
¼ cup evaporated cane juice
3 tbsp. pure maple syrup
1 tsp. baking powder
½ tbsp. warm water
additional ½ tbsp. canola oil
¾ cup all-purpose flour**
1 tsp. pure vanilla extract
ice water
** See next section for gluten free substitution.
Method (or Mistakes)
Use dairy free, soy free buttery spread to grease cookie sheets. Do not use parchment paper – such will subtract from the rich buttery flavor of these cookies and the beautiful hue of their brown edges.
Preheat oven to 375° F.
In a large bowl, whisk together canola oil, pumpkin, sugar, and syrup until combined well.
In a small bowl, whisk together baking powder, warm water, and ½ tbsp. canola oil. Whisk baking powder slurry to pumpkin mixture.  Then, whisk in flour and vanilla extract. (If you prefer to use an electric mixer or hand mixer for these cookies, although not at all necessary, avoid over beating.)
Use a teaspoon to drop 1 – 1 ½ tsp. of dough a "buttered" cookie sheet (do not use parchment paper) at least 1 ½ inches apart. (I only baked 6 cookies per sheet.) Add water and ice in a small bowl. Dip a metal dinner or butter knife into ice water then use to smooth and spread each dollop of dough into a thin rounded shape.
Bake in a preheated oven for 6 – 7 minutes, or until cookie edges start to brown.
Remove from oven and let cookies cool on pan for 3 minutes before carefully removing them from cookie sheet and placing them on cooling rack to cool completely. (Repeat with remaining dough.)
To help you create from ingredients you have on hand, here are a few easy substitutions:
I don't have a dairy allergy: Use regular butter to grease your sheet and, if you don't have canola oil, substitute in butter.
I don't have an egg allergy: Eliminate the baking powder, water, canola oil slurry and replace with one egg.
I have a gluten allergy: Replace all-purpose flour with your favorite gluten free flour and increase to 1 cup (my family liked these better with ¾ gluten free flour too). Note: You will not have to use the knife spread method with the gluten free cookies – the dough is thinner like pancake mix.The first time I made these brown edge pumpkin cookies, I used gluten free flour and xanthan gum but they turned out a bit gummy – likely due having used commercial egg replacer (confirming that other than in more quiche or custard like dishes – e.g., my allergy friendly sweet potato pie with a maple graham crust – I don't like commercial egg substitute). Although the mistake was using egg replacer, the second time I made these gluten free I did not use it or xanthan gum.
I'm not vegan: Just follow the egg and milk changes above.
I only have regular sugar: Replace evaporated cane juice with sugar.
(Feel free to leave a comment if you need additional substitution tips.)
NOM YUM
I have found my family's favorite cookie!
I think these were so well liked due to their modestly sweet nature and their thin and light character. My son loved how soft these cookies were, while my husband couldn't get enough of their subtle pumpkin and not too sweet flavor. I think Baby Girl loved these because not only were they easily manageable with the few teeth she has (although I have been up the last two nights to "welcome" the two additional teeth arriving), but they had a muted sweetness more in line with her generally sugar avoided 1-year old diet.
Not only did I love these cookies because they use a lot less fat than your typical brown edge wafer (I have seen recipes calling for a cup of butter), or because this recipe used no refined sugar, or even due to their soft texture or buttery rich flavor (again the greased cookie sheet is key) – there's just something about the beauty of the brown edge on these cookies that entices you to nibble them. With the slight orange hue added from the pumpkin, these cookies are even more appealing to the eye. It's the perfect autumn cookie to accompany a warm cup of tea or hot apple cider.
The only downside to these buttery pumpkin cookies is how quickly they disappear!! My family went through them so quickly that we didn't get to share them with anyone beyond our front door. In fact, they were gone the same day I made them! This was the most excited that I've ever seen either of my children (or my husband for that matter) over a cookie. And I found another dessert that can help "persuade" (a.k.a. bribe) my son to eat all of his dinner.
At my family's request, I'll be making more of these allergen free, buttery, rich brown edge pumpkin wafers later today – perhaps, I will double the recipe this time!

Featured on Gluten Free Fridays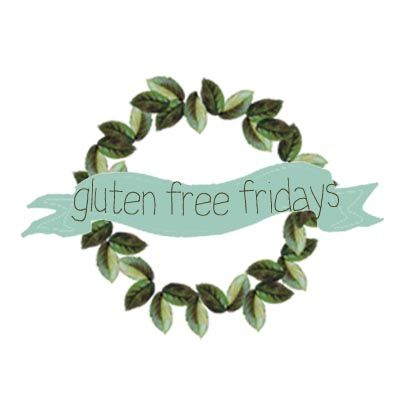 Shared on Gluten Free Monday, Slightly Indulgent Tuesday, Allergy Free Wednesday, Allergy Friendly (Friday) Thanksgiving, Full Plate Thursday, Gluten Free Fridays, Healthy Vegan Friday, Foodie Friday, Scrumptious Sunday
You also might like: