Inspiration
'Tis the season for giving and, as I promised in my before Thanksgiving post, this week I am giving you multiple allergen free recipes. In addition to sharing an easy, yet delicious (top 8 allergen free) peppermint bark, I am sharing (early) how to create the above pictured candy cane cupcakes with chocolate peppermint ganache filling (free of the top 8 most common food allergens) as I guest host over at OneCreativeMommy.com. (To those of you visiting from OneCreativeMommy.com, thanks so much for stopping by!
)
I used this easy-to-make peppermint bark to add more Christmas décor to my candy cane cupcakes that harmonize a soft, moist vanilla (or chocolate) cupcake, refreshing homemade chocolate peppermint ganache filling, and light yet rich, melt-in-your-mouth buttercream frosting with explosive bursts of candy cane flavor. I will share the recipe for these top 8 allergen free Christmas cupcakes next Monday – but you can get the recipe now if you check out my guest post on OneCreativeMommy.com!
I first "met" Heidi from OneCreativeMommy.com after she featured Baby Girl's allergy friendly 1st birthday cake on her (then) new recipe linky party, which her own daughter's food allergies inspired her to create. Since then Gluten Free Monday has become one of my favorite allergy friendly recipe shares! And OneCreativeMommy.com goes far beyond tasty gluten free recipes, it also is filled with pages of fun and creative projects and activities to do with your children! I love this idea of making cute art (or cooking? 😉 ) aprons with free home improvement store aprons.
This week I am very excited to not only help host this week's Gluten Free Monday recipe linky party, but also to help Heidi kick off OneCreativeMommy.com's 12 Days of Christmas Holiday Series and Group Giveaway! From today through mid-December, OneCreativeMommy.com will be host to 12 Guest Bloggers who each will share a Christmas themed recipe or creative project! There's more . . . in addition to getting your hands on some gluten free recipes and holiday crafts, you have the chance to win a group of fun GIVEAWAY PRIZES!! (I did say 'tis the season for giving,didn't I?) So visit OneCreativeMommy.com today to get my Christmas peppermint candy cane cupcakes recipe early, check out Gluten Free Monday, and see the swag you can win on the 12 Days of Christmas!
But before you go, here is my quick and easy, allergy friendly take on this popular Christmas candy – a dairy free, allergen free peppermint bark perfect for decorating your allergy friendly candy cane cupcakes with chocolate peppermint ganache filling!!
This recipe reminds me of the old (yes, I'm dating myself) Kellogg's Rice Krispies commercial where the mom quickly throws together some rice cereal treats, and then sprinkles some flour and water on her forehead before coming out the kitchen pretending to be exhausted from baking. When family and friends see (and taste) your homemade peppermint bark, they will be fooled to think you worked a lot harder than you did to create this beautiful Christmas candy!
FREE Ingredients
This easy peppermint bark is based on a recipe I found online that uses a double boiler and white chocolate. I neither own nor had the time to use (if I did) a double boiler, and I still haven't come across a commercial dairy free, soy free white chocolate. Wanting a peppermint bark that was both allergy free and could be made quicker than my 1-year old's nap, I came up with this.
With just 3 basic ingredients and a microwave, you can enjoy this homemade Christmas treat!
one 6 oz box of natural peppermint candy canes**
2 tbsp. canola oil
2 bags dairy free, soy free semi-sweet chocolate chips (like Enjoy Life)
** IMPORTANT: Be sure to check candy cane labels or with the manufacturer regarding allergens. I used naturally flavored Spangler candy canes, which are top 8 allergen free but have dye and report to have a "trace amount" of soy oil (with all proteins removed) in the lubricant in its cooking kettles. Next time, I may try these dye free, allergen free natural candy canes.
Method (or Mistakes)
In a blender or food processor (or in a sealed plastic bag with a hammer, other hard object, or by banging the bag against the counter – this can be a nice holiday shopping stress release 😉 ) crush the candy canes. Crush about 5 – 6 tbsp. into super fine flakes, so small that you are left with a candy cane powder. Leave the remainder in larger pieces of various sizes. (Tip: Lightly crush the candy canes, then remove about 6 tbsp of the larger pieces before "pureeing" the remainder into powder.) Keep powdered candy canes and larger pieces in separate bowls.
In a medium-sized microwavable bowl, add 1 bag of chocolate chips and 1 tbsp. oil. Stir to coat chocolate. Place bowl in microwave and heat for 30 seconds, and then remove from microwave and stir. Return to microwave and repeat heating/stirring process, at 30 second intervals, until chocolate is melted and smooth (about 2 – 3 more times).
Immediately, add 2 tbsp. of fine powdered candy canes and stir until well combined. Pour melted chocolate on a 9×13 inch cookie sheet covered with wax paper. Use a spatula to spread chocolate evenly over cookie sheet. Sprinkle 2 ½ tbsp. larger peppermint pieces and 1 ¼ tbsp. of fine powdered candy canes over chocolate. Place in refrigerator.
Repeat melting process with remaining chocolate and oil, and then stir in 2 tbsp. of candy canes powder. Remove cookie sheet from fridge and pour melted chocolate over cooled chocolate. Spread evenly using a spatula. Sprinkle with remaining candy cane powder and pieces, and then return to refrigerator.
Let sheet of peppermint bark refrigerate for at least a couple hours. When ready to serve, remove from fridge and break into pieces. Enjoy! (Note:This Christmas candy keeps best in the fridge until ready to eat. Or freeze it if not serving for several days.)
NOM YUM
This is a simple, creative and YUMmy way to enjoy peppermint candy canes. Had
I known that peppermint bark existed (or was this easy to make) when I was a kid, my dad wouldn't have been "forced" to finish off the many left over candy canes from our Christmas tree every year. I hope to have a chance to share this "Christmas brittle" with my parents this season, who were able to devour a bag of Southern inspired, buttery allergen free peanut-less brittle the same day I gave it to them. With my mom's LOVE for chocolate and my dad's LOVE for peppermint candy canes, this may be another candy that won't last more than a day in their hands.
Between this peppermint bark, my wintry cool candy cane cupcakes with chocolate peppermint ganache (I'll share next week), and the above pictured stocking-stuffer-sized chocolate peppermint candy cane cake pops (will be shared in coming weeks), I should have no problem with leftover candy canes this year!! So, my children and I grabbed several boxes of candy canes when we picked up some design-it-yourself ornaments to decorate our Christmas tree (maybe not as creative as the projects on OneCreativeMommy.com, but it's a step and we had fun! 😉 ).
Again, I will share the recipe for my top 8 allergen free peppermint candy cane Christmas cupcakes next Monday – but you can get the recipe early if you check out my guest post today on OneCreativeMommy.com! Happy allergy friendly eating!!

Featured on Allergy Free Wednesdays via Real Food, Allergy Free; Gluten Free Fridays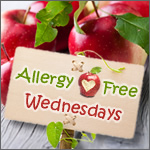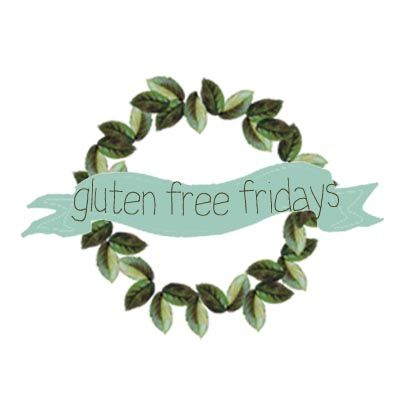 Shared on Gluten Free Monday, {Gluten Free} Recipe Round-Up, Slightly Indulgent Tuesday, The 12 Days of Christmas {Goodies} Link Up, Allergy Free Wednesdays, Gluten Free Wednesdays, Tasty Thursdays, Full Plate Thursday, Gluten Free Fridays, Allergy Friendly Friday
You also might like: